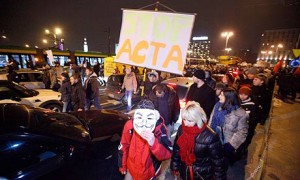 The free and open source group of AUEB ( and me along with it xD ) will join the worldwide protest against ACTA , this Saturday 11/Feb.
The gathering in Athens will take place in Syntagma square at 17:00
Because of the recent economic developments concerning Greece the ACTA treaty is a topic which has received little if no coverage from the Greek Media.
The HELLUG and the Greek pirate party will also participate , so we will be an interesting bunch..