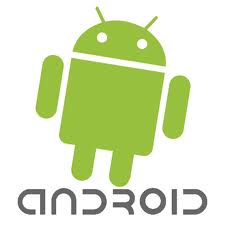 I bought a mobile phone before entering military service so that I can surf the web while on the move..! The phone I bought is marketed in Greece as "Vodafone joy 845″ and in reality it is made by a Chineese company called HUAWEI . It was the cheapest smartphone available priced at only 109 euros and it is really worth its money..!

I knew that this company made DSLAM modems for the Greek National Phone Company ( OTE ) so the quality of the fabrication would be good enough so that it would last at least the 9 months at the military..
Not only does it work flawlessly for the third month ( at the time of writing ) but in fact I am so pleased by it , that it deserves to be mentioned here in my blog..!

Among the cool things you can do with it ( using the correct software , of course you can do them with any android enabled phone ) is
* Use it as a Wifi access point/gateway that enables any wifi enabled pc/device to connect to the internet through GPRS/HDSPA
* Use it as an IP Camera ( Wifi IP

)
* Use it as a GPS Navigator / Compass / GPS Beacon over Internet ( i.e. Google Latitude )
* Use it as a Skype phone
and as a PDF Reader / Wifi Scanner / Compass / Calender / SSH Client / IRC Client / WebBrowser / Youtube Viewer / Camera / Mp3 Player / Voice Recorder and much more..!
Google has done an excelent job with the User Interface , the android market and all of the apps are either free and opensource or ad-ware ( mostly games )
There are some privacy concerns regarding the ads , but what the hell.. ;P
My list with the most useful android apps :
appInstaller
Barnacle Wifi Tether ( requires rooting [ super user ] )
Navigon
Compass
ConnectBot ( SSH Client

)
AndChat ( IRC Client

)
ES File Explorer
Fake A Call
Wifi Analyzer
Barcode Scanner
ConvertPad
IP Webcam Compat
Advanced Task Killer Free
Skype
Sound Meter
Twitter
SoundHound
Google Goggles
Google Sky Map
Google Translation
Air Horn


Motion Fart


Beat Droid
My Piano
Solo Lite
Frozen Bubble
Jewels